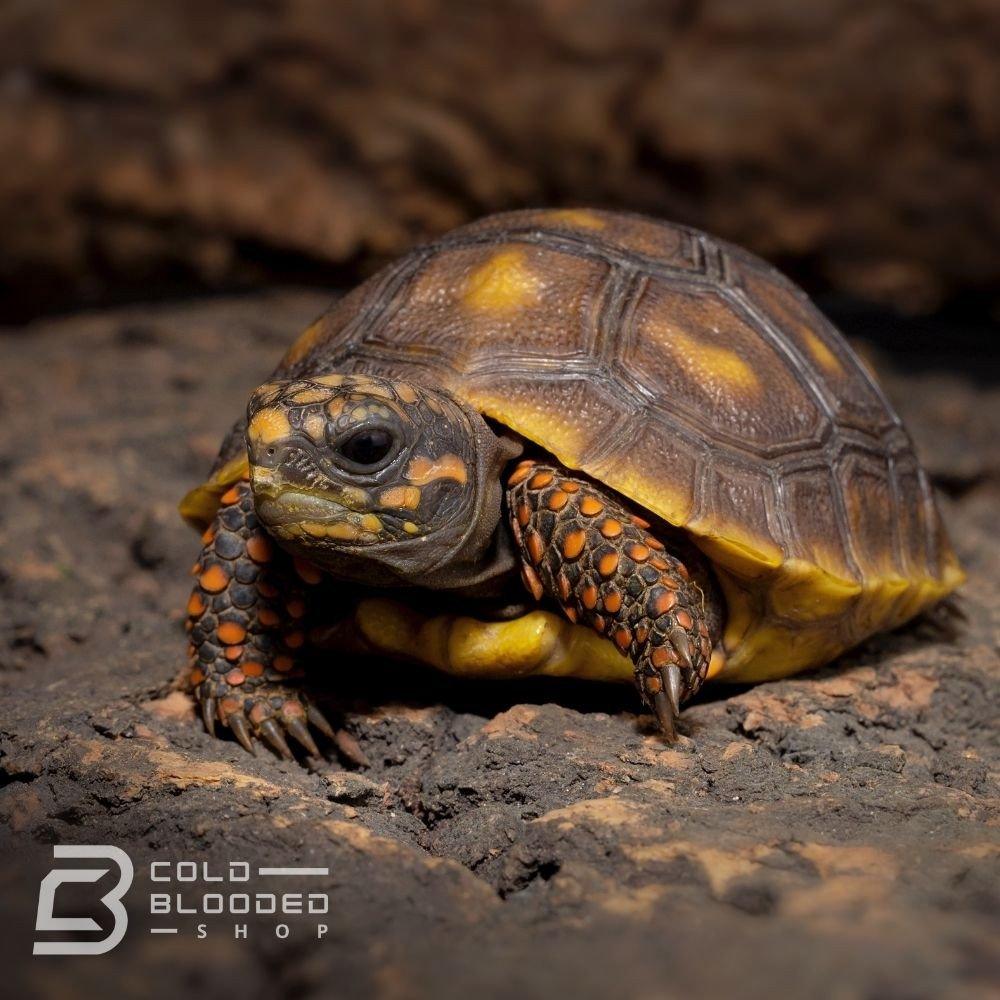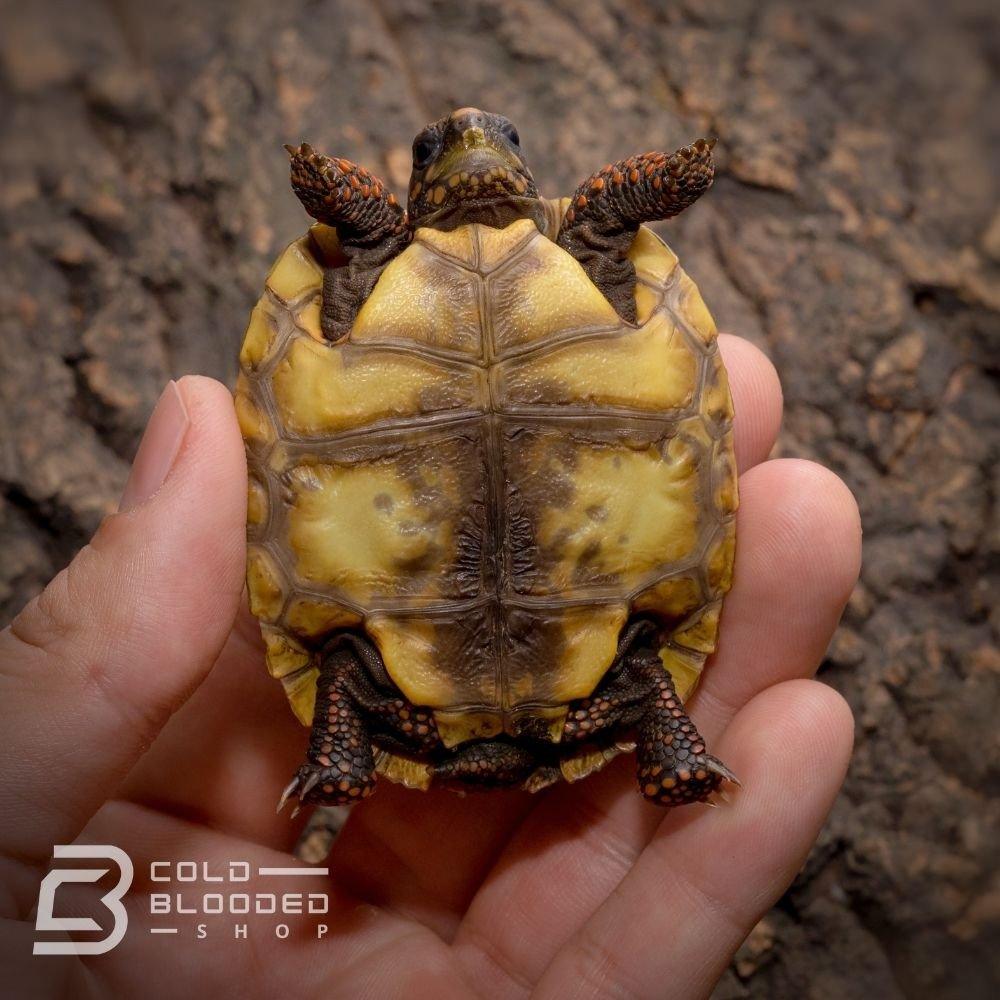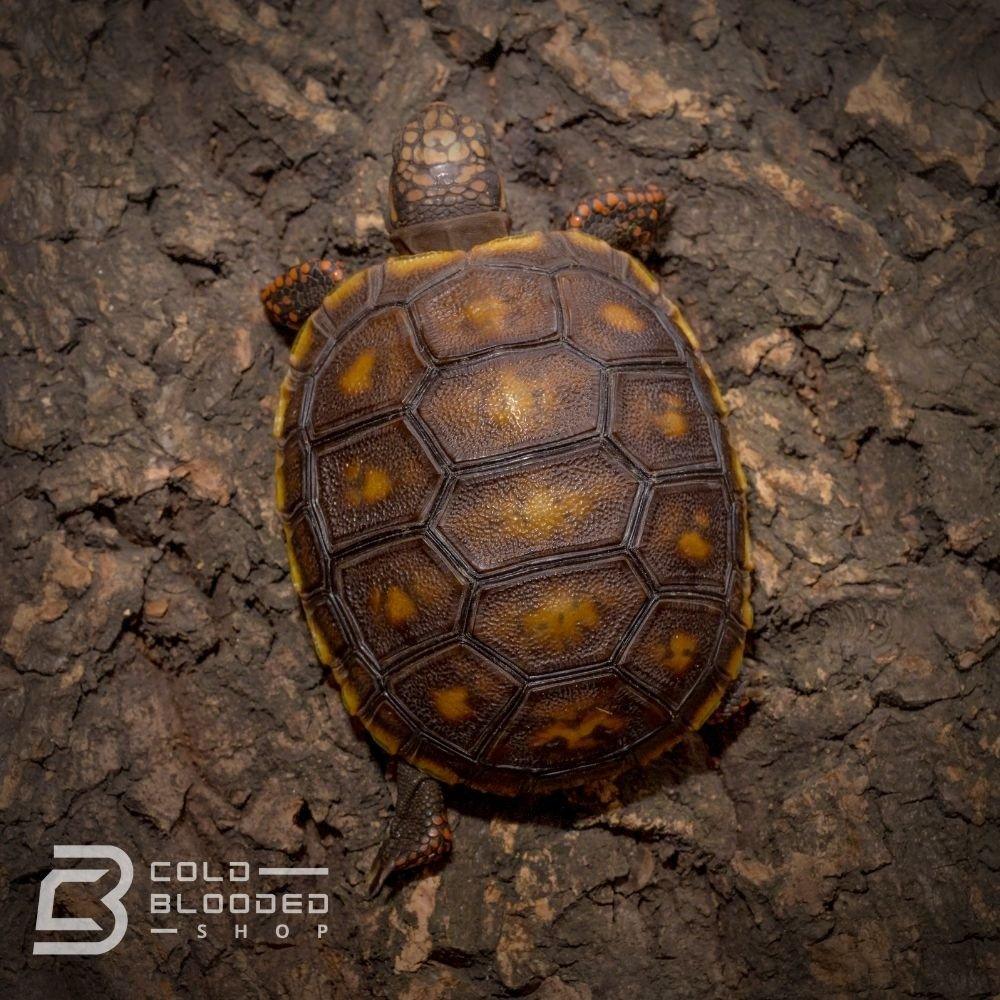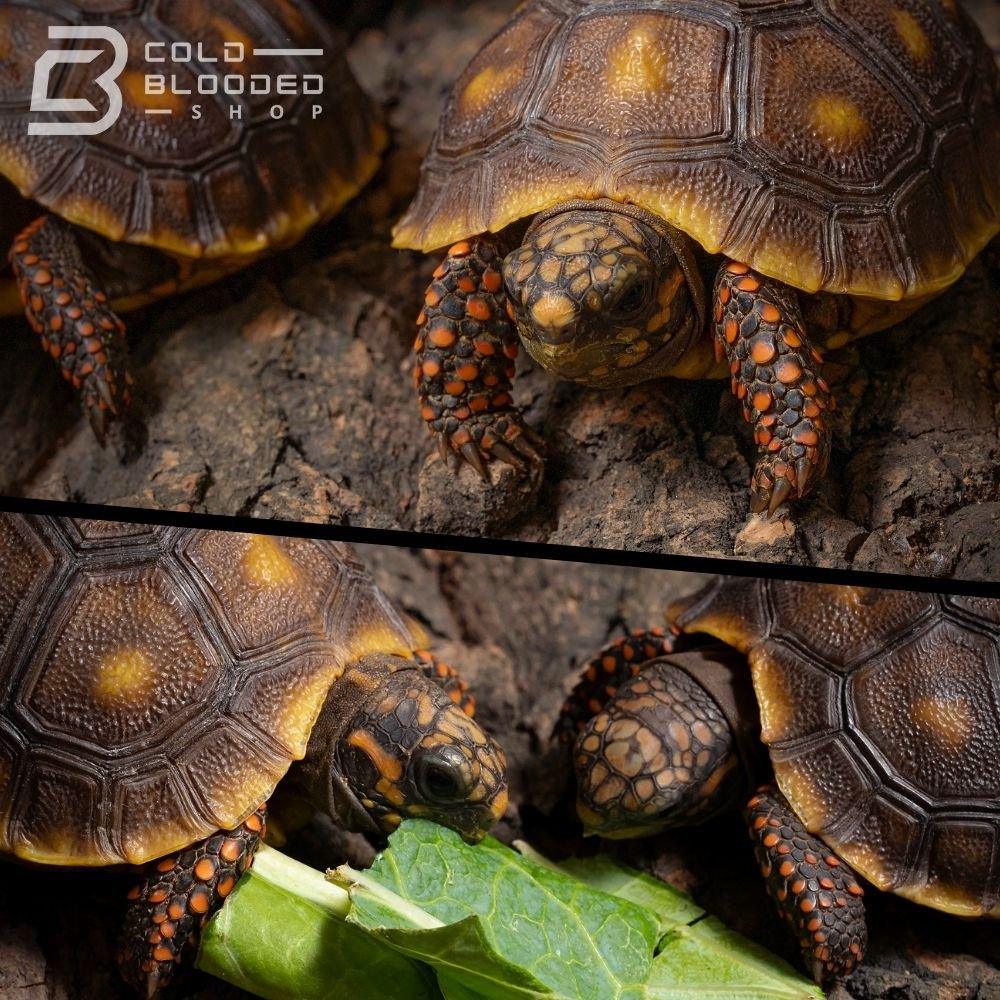 Baby Red-foot Tortoises - Chelonoidis carbonaria
Pickup currently unavailable at Cold Blooded Kingdom
Baby Red-foot Tortoises - Chelonoidis carbonaria
Cold Blooded Kingdom
Pickup currently unavailable
3314 W Hillsboro Blvd
Deerfield Beach FL 33442
United States
+19544272938
Scientific Name: Chelonoidis carbonaria
Captive Bred
Approximately 2 - 4 inches in length
Adults can grow up to 12 - 15 inches in shell length
Care Level: Beginner
Red-foot Tortoise Habitat
Care Info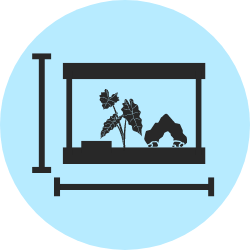 Tank Size
Baby / Juvenile:
A long 10-30 gallon enclosure is recommended.
Sub-Adult / Adult: A large 4x8 foot enclosure is recommended.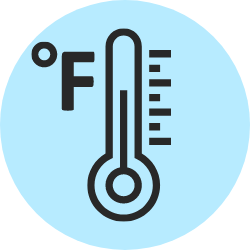 Tank Temperatures
Ambient: 75° - 80°F
Hot Spot: 90° - 95°
A UVB light fixture is required for these tortoises to remain healthy.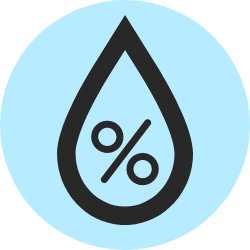 Tank Humidity
70% - 80%
To achieve this, you will need a humidity gauge, as well as a spray bottle.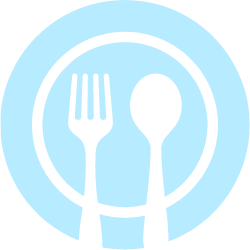 Animal's Diet
These Tortoises are feeding on dark Leafy greens, cactus pads, sprouts, and hibiscus.
(Avaoid spinach, and kale.)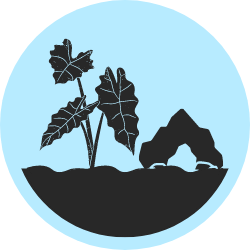 Substrate & Decor
We recommend Coconut fiber, or cypress mulch for the bedding. These tortoises need a hide, and a small water bowl.
The Red-foot Tortoise
Fun Facts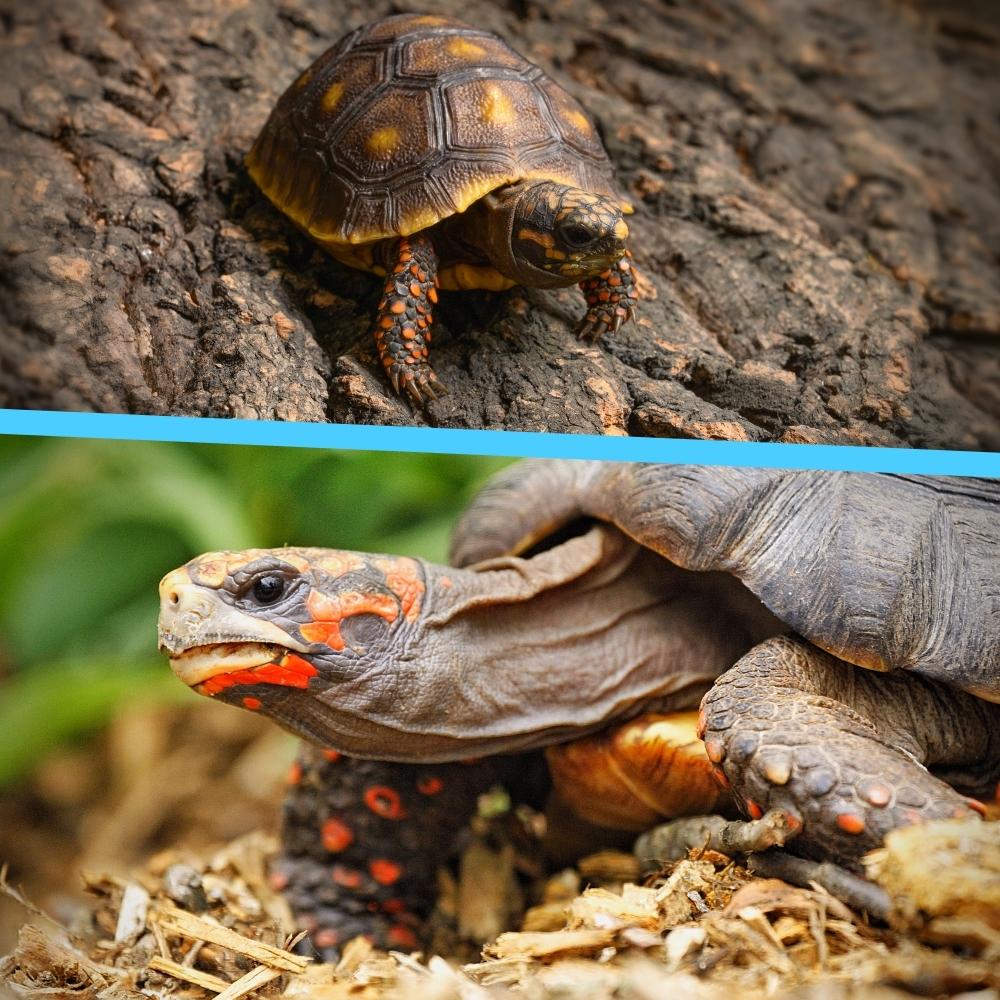 Names & Classifications:
Scientific Name: Chelonoidis carbonaria
Common Names: Red-footed Tortoise, Redfoot Tortoise, Red-leg Tortoise, Red-legged Tortoise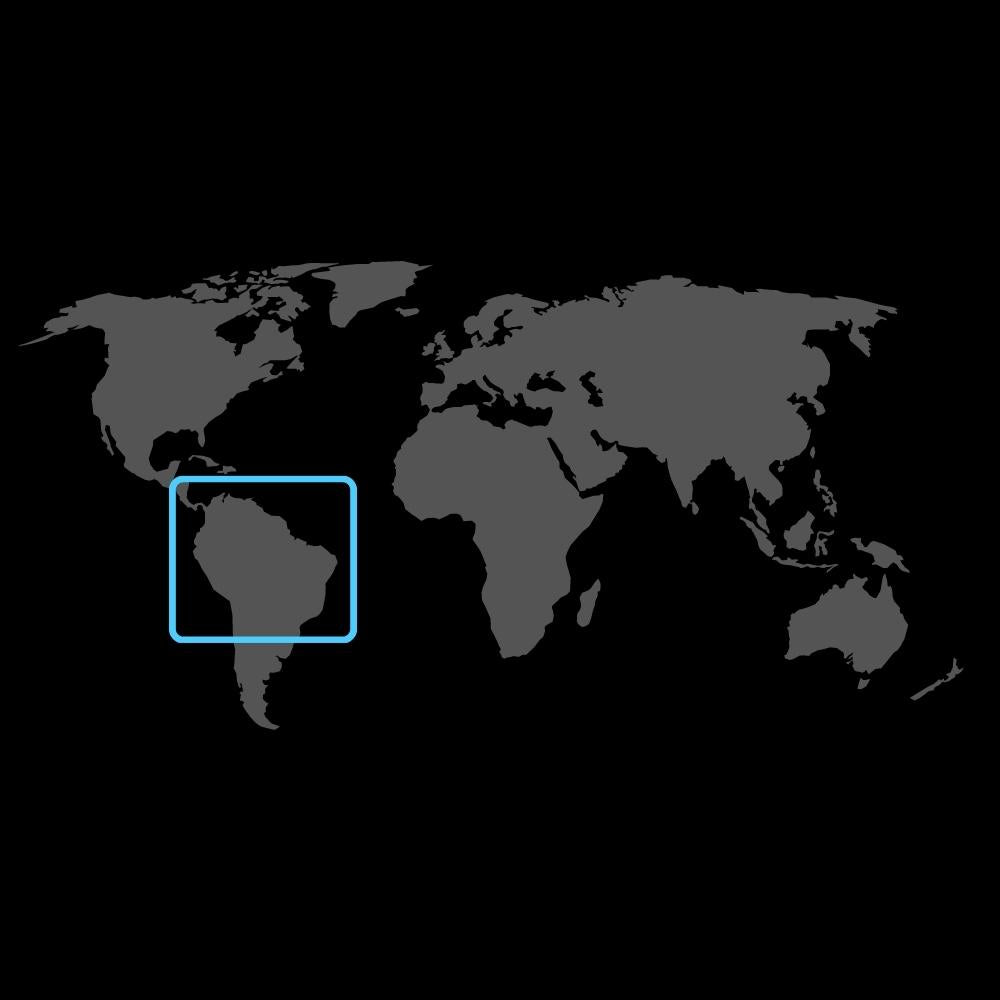 Place Of Origin:
Red-footed Tortoises originate from tropical lowlands of the Amazon Basin, located in Bolivia, Brazil, Colombia, Ecuador, Guyana, Peru, Suriname, and Venezuela.
Genetics & Characteristics:
Red-footed Tortoises are oviparous animals, meaning they lay eggs.
Females lay 5 - 15 eggs.
Sexual maturity takes about 5 years.
If kept outside, Redfoots will burrow to avoid the excessive heat.
Color & Appearance:
This unique species of tortoise has a red spots all-over their feet.
Only males have a concave plastron (under-belly). Therefore, making this animal sexually dimorphic.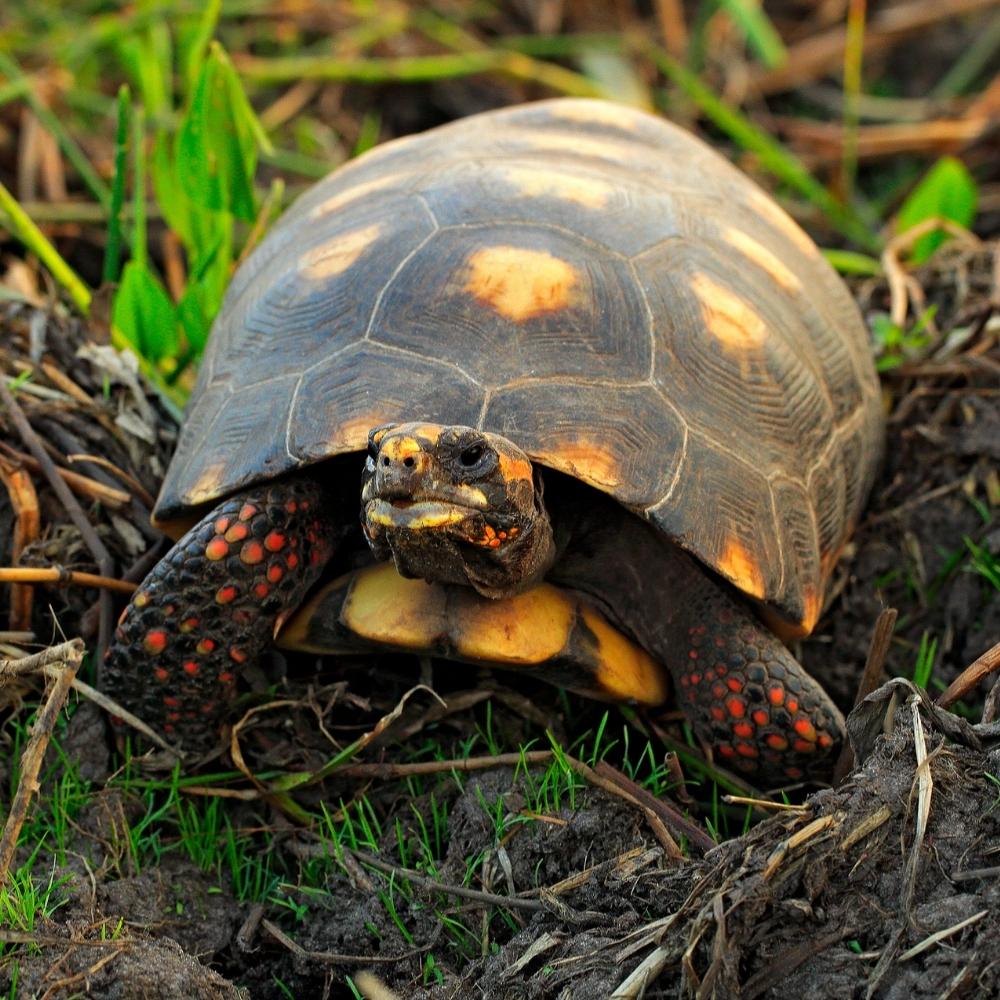 Life Span:
With proper care these vibrant Red-footed Tortoises can live 30 - 50 years in captivity.